Yellow Low-Quality Movies!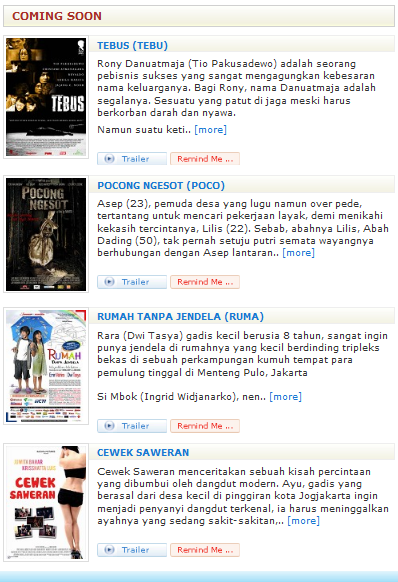 Thanks to Indonesian government, no Hollywood, Bollywood, or Asian movies will ever be released in all Indonesia screen from now. And the theaters will all be filled with mostly low-quality Indonesian movies. Well, I'm not saying that all Indonesian movies are sucks, but most of them are.
What will I do? Simply I'll just download the film I want to watch 6 months later (to ensure the quality is good)
. And I believe other people will also opted to buy pirated DVDs or download the film from the Internet.