Well, this problem has annoyed me several days. I do not know if the problem exists only on VLC for Mac, or also on VLC for Windows. Every time I loaded a new playlist, the files in the new playlist was appended to my last playlist. When I tried to select all and delete it using right click, only one file was selected. To delete all of them, I had to delete the files one by one. Today, I have found the solution, though and it was only few keystrokes. Here is how:
1) Right click and choose select all in your playlist window. Or you can simply use the following shortcut: Command + A. You will see all the files are highlighted.
2) Hit the "Delete" button. Your playlist will be cleared after that.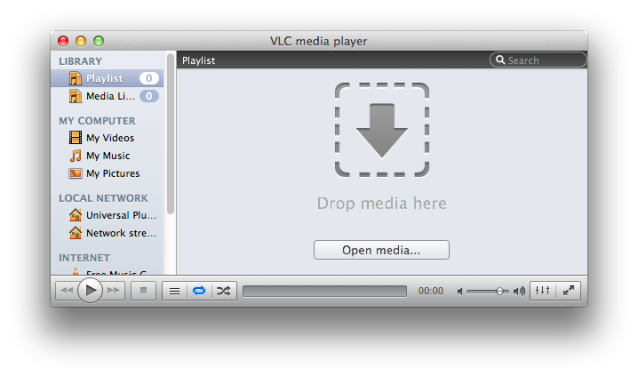 No need to quit your VLC and open it again