I'm not a hardcore gamer, but I find enjoyment in playing games specifically casual games. Pokemon is one of them. I have played Pokemon since its first instalment: Pokemon Red, Pokemon Crystal, Pokemon Ruby, Pokemon FireRed, and the last one is Pokemon Pearl. I do miss the latest ones: Pokemon HeartGold/SoulSilver, and Pokemon Black/White because I broke my DS after having it only for 3 months. Then I focused on my study and totally forgot about playing games. Now since I've bought the 3DS, I'll play the Pokemon again!!! Oooh, how I've missed it :')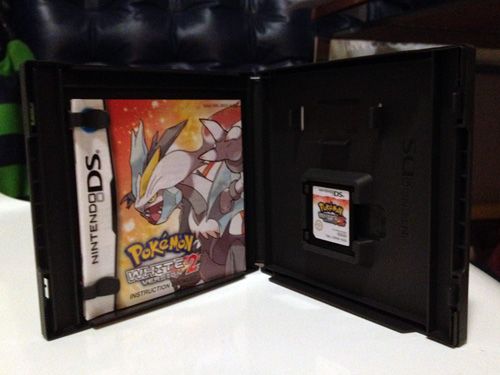 Actually Pokemon series reminds me of several bad moments of my life. Before I completely forgot about all of them one day in the future, I prefer to spit it out in this post
Pokemon Red is the first RPG game I've completed. During a trip to Europe, my sister borrowed the game. She lost it together with her green GameBoy Color.
In Pokemon Crystal, I almost completed my PokeDex (only 5 pokemons left). I intended to complete it one day by replaying my Pokemon Red/Blue/Yellow. I showed my achievement to my elementary school friend. He took my GameBoy Color and observed it. He demonstrated to me how to erase the Pokemon data out of nowhere (but didn't actually press it). But then when I got home, I realized my Pokemon Crystal data has been formatted. So, he accidentally deleted my Pokemon Crystal data.
I still remember the day my sister lost her DS (again). That morning, I talked to her: "Hey give me this Pokemon. Trade it." She answered: "Later, okay? I want to go to Kumon first and I want to take this DS with me." Kumon is a math course. When she got home, she told me: "Ci, I lost my DS. I couldn't give you the Pokemon." I still remember how mad at her I was.
I was mad at that time. But now, it is funny, and worthy to remember